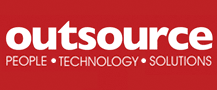 IT service providers: SMEs going global
Originally published in Outsource Magazine

As the media never tires of pointing out, the axis of world economic power is speedily shifting to the East, both in terms of working-age population and GDP. As many of our SME-sized IT service provider clients have discovered, in order to compete in tomorrow's world they need to think about the feasibility of building a global presence if they haven't already. But what does this involve?

There are the quantifiable elements like staffing, premises and the local vs. remote management of an overseas operation. But there are harder to define, or 'soft' requirements: the skill sets that enable the company to understand another culture and respond to the needs and psychologies of a different market. Without this ability, a lot of time and investment may be wasted. With it, an SME without the resources of a multinational can still punch above its weight.

Consider a smaller IT service provider with typically a few overseas customers, partners and/or suppliers. They may have a lean outpost operation or two dotting the map which report back into headquarters. From our experience, this profile fits millions of SMEs across the world which do not typically have the specific intercultural skills, resources or overseas relationships of a multinational. They may have a reputation for quality goods and services, operational excellence and efficient management, but what else do they need to make a success of overseas expansion?

Setting-up issues
First is the question of staffing: who do they hire and how? Is it better to hire a strong local professional to lead or should they relocate one of their best performers from the domestic operation? Will they be able to attract the most suitable candidates from within the local market? And if they succeed, will the new hire be able to integrate into the organisation's corporate culture? And what are the cost differentials between a local hire and a relocation? If they decide to relocate existing staff, how much time and what effort will be required to gain sufficient insights and understanding into the new market? And though they may have a track record in sales and/or operational set-up, will they have the skills needed to build relationships of trust with potential customers, partners and suppliers, which may require a different approach than they are used to?

Having set up the new location, the question is then how best to manage the operation remotely. How does the organisation reflect the flavour of its new market and gain a unique focus without finding itself at odds with the overall corporate mission? Will distance and different timezones increase operational and management costs, and if so what kind of technology platforms and other procedures need to be in place to minimise these costs?

Credibility challenges
Then there are those of our IT service providers who have already bitten the bullet and established an overseas presence: they face another set of challenges. While they may be making inroads into the new market, they may still be struggling to build trust and credibility within the market and find themselves inexplicably overlooked in significant bids even if they are competitively priced compared to local suppliers. They may also find that while they are expected to outperform and take a creative approach, they are nevertheless omitted from strategy and solution planning. Most frustratingly, while these IT service providers are expected to solve problems proactively, deliver to a high standard and work relentlessly, they are often not paid for this extra effort (although outsourcers can just as easily face this problem in their home market). With all of these challenges they have to ask "Are customers' expectations simply unfair and non-viable, or is it that we don't yet fully understand their needs, ways of working and psychology?"

Considering the time, resources and investment involved in establishing an overseas operation – especially in today's economic climate – it is not surprising that many hesitate to take the step, even when it's the obvious, and perhaps the only, road to growth. We have found there are no easy answers, nor a single-bullet solution. To judge whether it's feasible, one must first have enough pieces of the jigsaw to form a coherent picture, which include: a suitable strategy; a viable go-to-market model; professional execution; best practice management teams in place and strong locally tuned marketing, sales and relationship building practices.

Global Proficiency
The foundation block upon which all these elements rests is something we call Global Proficiency, which comprises cultural intelligence and diversity skills and without which one's investment can easily prove ineffective. This proficiency isn't about memorising "culture maps", it's about understanding and appreciating the typical barriers, baggage and perceptions involved in penetrating a new market. It's also about building a greater awareness of self and others, communicating in a way that reaches a new audience and, most critically, being able to accurately judge a situation within the context of a foreign environment – crucial to effective strategic planning and crisis management.

Because all this is a 'soft science' which can be subtle, complex and somewhat abstract, it is often ignored. Usually it is left to the common sense and maturity (or lack thereof) of the staff on the ground, with mentoring and training seen as a non-essential cost. The problem is that this oversight can actually lead to steep order losses, customer exits, project reworks and wastage, team conflict, poor relationship and engagement management, failed alliances, ineffective collaborations, and ultimately a negative bottom line.

Once an organisation has faced some or all of these failures when launching into a new market, they rarely have the stomach for another attempt. And yet despite its challenges, outreach to global markets is becoming an increasingly urgent business requirement, especially for Western companies. It becomes then a matter of not whether to invest, but what foresight, planning and training is needed to ensure success.