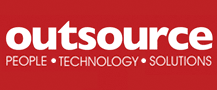 From Cheap Labour to Business Partner
Originally published in Outsource Magazine

Is the offshoring trend of the last few decades now reversing, with IT service providers and their customers opting for onshore alternatives? It may be true that lower-cost IT centres like India are losing some of their appeal as local wages rise, lowering the margins long enjoyed by outsourcers.

Traditional service providers are also being increasingly squeezed by new, pay-as-you-go cloud services. As a result they are being forced to find other ways to add value and provide competitive differentiators. One way they are seeking to do this is by positioning themselves as an intrinsic part of their customers' IT teams, offering a range and maturity of business-oriented technology expertise not available in-house.

The end of labour arbitrage?
Over the years industry surveys have consistently confirmed low labour cost as the prime driver for outsourcers moving services delivery to offshore centres. But with the cost differentials between the buy- and supply-side economies now reduced, outsourcers are now being forced to focus on building up their service portfolios so they can provide specialist expertise in everything from implementing IT governance procedures to implementing emerging technologies.

The future of outsourcing
For the CIO the on/offshoring debate continues along with the question of whether to outsource IT operations and application development or retain them in-house.

Since the onset of the economic crisis CIOs have become increasingly impatient with what they perceive as a lack of transparency from providers in areas like cost, mission creep and service deliverables. So does this mean that the outsourcing market is shrinking? Well, actually, no. Of the estimated $3.6 trillion global IT spent, only 22 per cent goes to external services providers who assume full or partial responsibility for an IT operation – a percentage that has remained roughly the same for many years. The majority of IT funds are spent on hardware, software and IT personnel including contract staff. So, while the outsourcing budget may not be expanding, there is little evidence that it is shrinking despite the economic downturn. But here is the question: if the offshore labour cost differential is losing its advantage, what is enabling outsourcers to survive?

Buying in talent
Corporate and public sector clients tell us that the reason they use service providers today is in fact because of the current economic weakness. Diminished cashflow over the past five years has forced them to stall projects and run extremely lean teams. But it is getting to the point where they can no longer wait – the backlog of modernisation and transformation programmes needed to improve efficiencies must now be implemented. The opportunity losses of not introducing the new technologies like customer analytics, cloud computing, virtualisation and remote collaboration are becoming greater than the savings made through freezing.

Acquiring the talent (and capital) needed to implement many of the new disruptive technologies can be a major challenge given reduced in-house resources, so the availability of a global external talent pool and the promise of a speedy implementation can make outsourcing a compelling option.

Aligning technology with business
New cloud-based services and leasing options are another alternative to traditional hosted and managed services, as are shared and hybrid onshore/nearshore/offshore outsourcers, public or private cloud providers, new costing models like PaaS, SaaS and IaaS, etc. In navigating these choices, however, short-term cost advantages need to be weighed against long-term business interests. Things like data security, risk management, regulatory compliance, optimised workflow, process integration and continuous performance improvement are all signs of a mature, best practice business environment.

Some or all of these areas of expertise may have to be outsourced, particularly by SMEs who do not have embedded best practice IT operational procedures. Service providers with a proven track record which can provide these and other specialist services are in a position to forge long-term strategic relationships with their customers that can add value both ways. They also introduce potentially useful cross-industry experience and domain expertise with can be a cross-pollinating influence and challenge moribund views.

Clear and contractual
While the IT service provider as a strategic business technology partner may have much to offer – with or without the advantages of low-cost development and support centres – the downside is usually around the issues of service delivery quality and/or cost and mission creep. Organisations feel they are paying too much for services, while outsourcers feel they are being continually asked to provide more for less. To avoid an eventual impasse requires open communications, integrated hosted and in-house systems, regular service delivery reviews, performance benchmarking, structured IT governance procedures and, above all, clearly outlined specification and service delivery commitments – all of which are features which the service provider should put in place proactively as a contractual obligation.

Beyond cost
So, what does all this indicate? To be clear, we are not saying that the days of offshoring are at an end – there will probably always be up-and-coming markets offering lower cost services, although scope and quality will be an issue. And the C suite's focus on cost efficiency will never disappear even as good times re-emerge.

Customers will always be on the lookout for new alternatives that make a compelling business case and they will always expect their service providers – whether traditional or cloud-based – to achieve cost and performance efficiencies. However, they are also looking for the kind of value-added partnership that goes beyond core business application or desktop support to include long-term business transformation and innovation strategies, best practice process implementation and continuous improvement programmes. The outsourcer who can get this right will be able to ride the wave of whatever disruptive servicing alternatives or economic challenges the future has to offer.