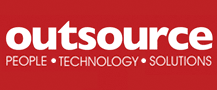 To Outsource or not to Outsource?
Originally published in Outsource Magazine

For commercial or public sector organisations thinking about outsourcing either part or all of their IT operations, there are many questions starting with the basic question: which services, if any, should be outsourced? Before they can begin to make an informed decision they will need accurate and up-to-date data on the costs of running say the data centre, or desktop support internally versus having them hosted externally – assuming that the quality of service delivery is the same in both cases.

Comparing in-house and outsourced costs
To get an accurate picture, however, these costs needs to be worked out on an 'apples-to-apples' basis; that is, the same service specifications must be applied to both internal and external services. This apples-to-apples principle also applies when comparing different supplier catalogues – something that is notoriously difficult to do as services vary. Enter the IT benchmarking specialist, an increasingly important player in the sourcing arena. Traditionally, organisations have used this type of evidence-based measurement and price/performance comparison study to assess how their IT department (or outsourcer) was functioning, where cuts could be made or improvements achieved. Or they used the data obtained as a stick with which to beat up their providers and negotiate lower rates.

Having obtained the necessary comparative data (either in-house or via a specialist) one might come to a decision about retaining a service internally or outsourcing based on cost alone. This is a mistake: cost should always be assessed within the context of delivery quality or, put another way, as a component of the price/performance ratio. Clearly, a cheap but unsatisfactory service is going to be less efficient and cost more in the long run than a more expensive but superior service. That said, there are of course numerous factors that can lead to an expensive, yet still inadequate, service – something we'll look at in more detail later.

There are also several broader, enterprise-wide issues that should be added to the equation. For example: are the company's operational or IT governance methodologies mature enough to ensure a provider doesn't inflate fees to compensate for these gaps? Do an organisation's data security requirements necessitate in-house control for regulatory or competitive reasons? Is the business a significant enough player to receive the level of attention needed from the service partner? Finally, are there sufficient relationship management resources in-house to ensure central oversight and ensure that suppliers remain accountable?

Choosing a provider
After taken into account all of these issues – and more – if the decision IS to outsource, this then invites another set of questions. What should you look for in a supplier and who do you approach? How do you ensure you are getting a fair market price for the quality of service you want? How do you guarantee the contract or service level agreement (SLA) is transparent, reflects the company's actual needs and is not going to levy disproportionally high additional charges for downstream changes?

For those who are already using outsourced IT services and whose partner is coming up for contract renewal, there are just as many questions: is service delivery still matching up to SLA promises? Are their prices still competitive? Are you still in control of the relationship and is the provider still listening to and responding to your needs? Are they proactive in introducing the kind of technology innovations that are needed to ensure you benefit from optimum cost and performance efficiencies going forward? Or, instead, are they coasting on their laurels, working with increasingly obsolete systems and passing on the ever-higher maintenance costs while giving you an ever-lower level of service?

Many customers have an uncomfortable feeling they are being taken advantage of by their suppliers: taken for granted, overcharged and under-serviced. Yet because they lack the evidence-based data they need, they can't prove it and so feel victimised. For their part, outsourcers think many customers are ignorant of what it actually takes to run an IT environment and therefore have unreasonable expectations. Or they are just looking to 'nickel and dime' them to death with the result that margins are being squeezed to the limit. In the end neither can be certain if the services they are delivering (or receiving) are still fit for purpose and can end up at loggerheads until a third party negotiator sorts out the impasse.

All the questions we have posed so far may seem a bit daunting, particularly since they are dealing with technology, one of the most arcane and complex elements of most enterprises today. Fortunately, having had decades of experience helping organisations identify the best value sourcing options, we will try to offer some straightforward guidelines in the following paragraphs.
Costing components

Most elements of an IT service include such things as hardware (servers, workstations, tablets, printers, cabling, routers, etc.) and software (operating systems, databases, core business and desktop applications, etc.), all of which can be priced as individual components. However, when it comes to costing out the hosted service as a whole, service providers have traditionally been far less transparent. Today, however, an increasing number of service catalogues are including itemised costs that can be compared on a like-for-like basis. These help customers easily see what is available, identify what they need and offerings.

The five-fold pricing criteria
Outsourcer pricing is typically based on such elements as: Service Delivery, Quality (Service Levels), Time-scale (contract duration), Volumes (high levels of transaction activity, for example, may be eligible for discounts), and Complexity – i.e. the degree of complexity in a client's IT environment. To illustrate this, consider the utility that provides your electricity. Here is a service that is delivered on an uninterrupted basis. The consumer knows, via regular itemised billing, the quantity and/or volume (xx units), the quality (240 volts, etc.) at what time (24×7) and the pricing structure (day or night tariffs) of the service. When it comes to IT services, to obtain this level of granularity and specificity would require a regular and thorough programme of benchmark measurements against these criteria.

Why costs rise
As touched on earlier, a customer may think their service provider is 'gilding the lily' and overpricing their services, yet there may be valid reasons for this. To begin with, until recently many outsourcers relied on low-cost support centres like India or Eastern Europe to keep costs down. However as local salaries have risen, so have the service provider's costs, which are then passed on to the customer. Another factor is infrastructure complexity. Essentially the more standardised, open and modern the IT environment, the greater the efficiency and the lower the running costs. This kind of 'greenfield' scenario however is not the norm. Most organisations have a mix of old, or legacy, standalone systems and newer applications like ERP. Linking all of these together to achieve a straight-through flow of information where it is needed (which may be across a global enterprise) involves a lot of complex interface programming and other tasks, all of which must then be maintained. This type of environment inevitably produces less efficiency at greater cost and can easily add an additional 15 per cent to the outsourcer's price.

Another classic case of misunderstood pricing is in the SLA itself. Many organisations automatically opt for the highest price premium service which promises 24×7 support and 99.9 per cent uptime simply to make sure all bases are covered. And yet in many cases this isn't necessary, especially for non-mission-critical back-office processes where five-day/eight-hour support would be perfectly adequate. And, to be fair, it is not necessarily in the service provider's interest to point out the fact that customers are paying for service levels they don't need, and it may not even be that clearly stated in the contract. Indeed, reviewing these service levels is one of the first places to look when trying to reduce IT costs.

The outsourcer's viewpoint
From the outsourcer's perspective, it is actually in their interest to be proactive in pointing out to customers where they can save, ensuring SLAs are transparent and by producing easy to navigate, clearly priced service catalogues. Not only does it create an environment of trust and cooperation, but it gives them a competitive edge in today's extremely challenging economic environment. Some providers are taking this proactivity even further by gaining deeper insights into their customers' business so they can act as more of an expert resource and a partner, recommending new optimising applications and other innovations.

For a service provider to build up a step-by-step understanding of an organisation's servicing needs is a highly developed skill and includes the ability to bridge the gap between technology and what drives the business. CIOs, like most IT service providers, face this same challenge, since most have come up the route of technology specialists. However, there is increasing pressure to come out of the glassed-in server domain and embrace the bigger picture: where is the company going and how can IT help them to get there? Beyond price or specific service deliverables, there is probably no more compelling reason for a company to outsource, than to know they have someone on their side that cares about their success.