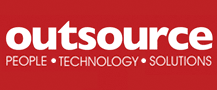 Changing triggers of IT benchmarking
Originally published in Outsource Magazine Benchmarking as a management tool remains globally popular, more so in North America and Europe, ranking a global second and an EMEA first according to the most recent
Bain & Company Management Tools and Trends 2015
survey report. IT benchmarking, while continuing to provide traditional decision-making insights to enterprise technology leaders and to their services providers, seems to be evolving in subtle ways over the past few years. Increasing democratisation of enterprise IT, enabled by maturing digital technologies, is raising a number of new questions, forcing debates in board rooms and executive meetings. The use of appropriate performance measurements and governance models is not adequate to deal with the business model disruptions underway. Granular cross-industry comparisons, cross-pollination of practices, and usage of virtual modelling to explore alternatives, are all becoming more prevalent triggers when seeking out the best informed tactical and strategic choices. Over the past couple of years, we've observed a discernible trend – not so much in the "how", but the "why" of IT benchmarking projects commissioned, the modelled scenarios being sought. With digital transformations and an increasing number of service delivery options and models, a shift seems underway to the underlying triggers of benchmarking studies being commissioned.
Traditional Triggers
IT benchmarking studies are often undertaken periodically to reassure management that IT is not underperforming their peers or their previous baseline performance in terms of "good value service". Sometimes the trigger is to meet a regulatory or contractual requirement, where the primary need is to assess the relative efficiency of the IT spends. In fewer situations, a benchmarking study may be commissioned to understand the challenges and their extent in troubled transformational projects or programs. Not all CIOs have found benchmarking in line with expectations, largely because the analysis was not granular enough, providing high-level trend data comparisons, offering few actionable insights for decision support and planning changes or improvements. For many IT leaders benchmarking remains a good-to-have, something they would like to do at some point but have more pressing operational demands on their time and constrained budgets.
Strategic Decisions
IT benchmarking is a critical tool, particularly when digital transformation is not a luxury. With technology underpinning every enterprise and function, it is clear that the better IT operates, the healthier it is for the organisation. Improving performance, efficiency and processes need not be contradictory objectives, and to learn from the environment is a necessary for evolution. Metrics- based "like-for-like" comparisons, which allow separation of context-specific issues from real gaps in performance, help inform key strategies. IT benchmarking studies are being increasingly used as the sharp end of a multi-pronged approach to develop the most appropriate IT strategy, to determine the ideal service management model in a multisourced IT services supply chain, then to determine a suitable strategic IT sourcing strategy, and even to guide, plan, track and evaluate transformations.
Ongoing Improvement
More than an audit or an invasive diagnostic, benchmarking is being used as a pro-active tool. Unlike a stick to beat up vendors, or to beat down IT budgets, benchmarking is increasingly used as a framework for continuous improvement, to find the optimal balance between cost and quality. As we move, the world moves too, thus requiring evaluations over time and with the outside world.
Innovation in IT
With an ever-increasing focus on innovation, organisations are seeking to continuously find ways to improve and to get ahead. However, innovation is not easily defined or measured. A formal understanding of and facts about innovation within IT is allowing the IT leaders to engage with the business, eager and ready to lead the conversation on business innovation using technology.
Integrated Services
There is rarely an IT landscape today which has a homogeneous supply chain of IT services. Particularly with cloud-delivered infrastructure, platforms and applications, most enterprises are supported by multiple vendors, in-house services, effectively managing a complex mix of sourcing models and providers. While there are several merits to this approach, it does often lead to service contracts and service management getting into silos, complex and uncoordinated. Business alignment, demand and capacity planning get fragmented. Taking a big picture view, assessing key performance metrics and comparing against similar scale and complexity operations can be insightful to determine the state of play, and to underline critical gaps. This view breaks the ambition barrier on improvement initiatives, helping focus on overall performance, quality and cost.
Conclusion
The value of benchmarking as a management tool remains strong, and it grows in popularity. However as the technology landscape continues to evolve, presenting new opportunities and threats, it requires a clearer assessment of relative strengths and weaknesses to guide the journey. Good is not good enough, and the aspiration for innovation, integration, alignment and disruption seems to be fuelling the demand for this discipline ever more. The imperatives and debates being addressed require the diagnostic and analytical value of benchmarking.