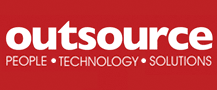 Challenges and Champions: What's Next For The ITO Space?
This is an excerpt from the original article Published in Outsource Magazine, sharing our response to the question posed

The IT outsourcing space is in the throes of a revolution – numerous revolutions, actually, converging at a time when the very nature and raison d'etre of IT both internally and outsourced are in a state of transition. And, we thought, who better to provide insight into exactly what's happening across ITO than the Outsource magazine community? So, with that in mind, via our social media channels we asked our audience one very simple (!) question…

WHAT ARE THE MAIN CHALLENGES CURRENTLY FACING IT OUTSOURCING?

IT outsourcers today face a perfect storm of challenges – here are just a few: Shrinking margins: wages are rising in traditional low-cost IT centres like India thus removing the competitive cost advantage long enjoyed by service providers. Economic challenges: under pressure corporate and government customers are reviewing their outsourcer contracts and looking to find ways of reducing their IT spend. The sourcing revolution: organisations are turning to new virtual, cloud-based providers offering low-cost 'pay-as-you-go' and leasing models like software-as-a-service (SaaS), Platform-as-a-Service (PaaS), etc. Sharing services: many organisations, particularly in the public sector, are looking to streamline costs by rationalising regional IT support centres, which can also mean reducing the number of outsourcers. The way forward: traditional providers must add value through innovation. This means being proactive in offering new, more efficient solutions to their customers' specific business needs and transitioning from an IT provider to a business partner.